Outlook Anywhere:
Set up your work email to go to your Outlook on your home Computer.

Step 1:
Launch Outlook on your home computer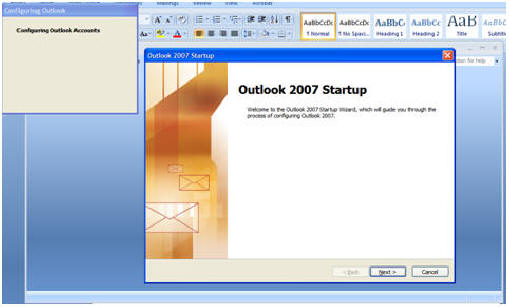 Step 2:
Leave the Option selected to setup an email account and click NEXT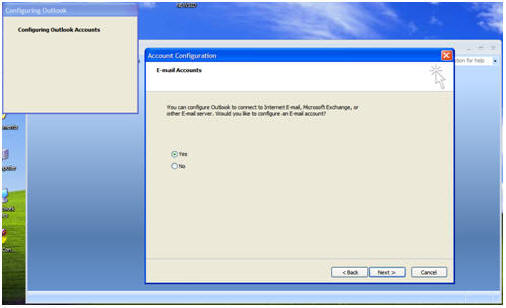 Step 3:
Enter in your information. Display name (how do you want your name to look), email address, and your password twice. NOTE: Your password is the same password you use to access Web Mail and your PC on campus. Click NEXT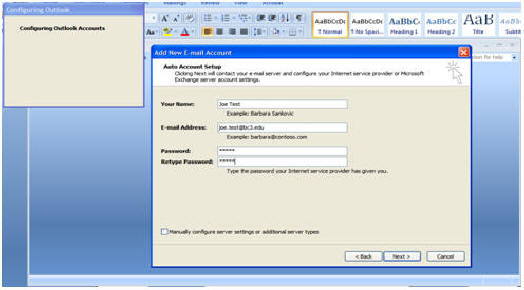 Step 4:
Outlook will connect to the College's exchange server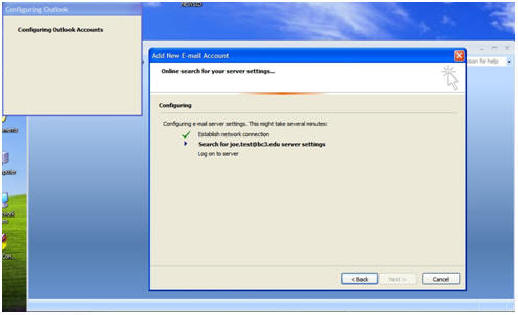 Step 5:
Enter your network user information (Firstname.Lastname@bc3campus.bc3.edu and your password. Note the @bc3campus.bc3.edu). Select the option to remember your password so you will not be prompted for it every time you open Outlook. Click OK.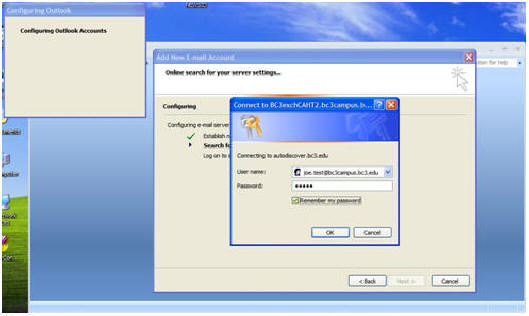 Step 6:
Outlook finishes the configuration. Click Finish.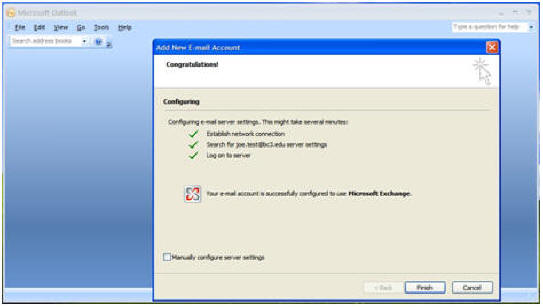 Step 7:
You now have access to your Inbox, Sent Items, Calendar, and Contacts like you do on your office PC.